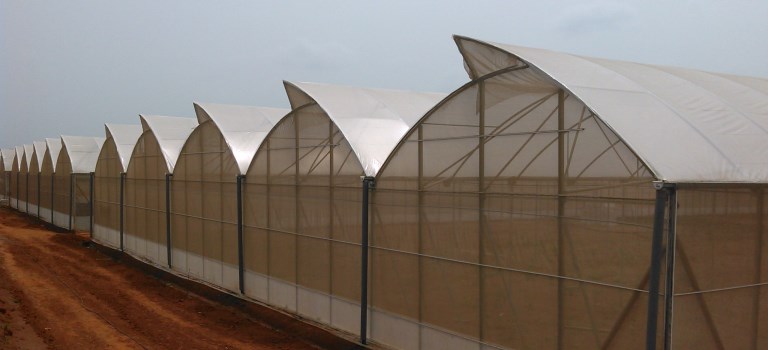 A greenhouse is simply a building in which plants are grown. These structures range in size from small sheds to industrial-sized buildings. A greenhouse could have combinations of different covering materials such as nets, plastics, polycarbonates or glass depending on the prevailing climatic conditions and the crop to be grown. Greenhouse production creates an ideal production environment that includes ideal relative humidity, temperature and light and has been experiencing accelerated growth in recent years.
Greenhouses range from low cost plastic covered tunnel type structures to computerized greenhouses using automatic controlled irrigation, climate systems, fertilizers, heating or other electro-mechanical measures to control plant growing condition.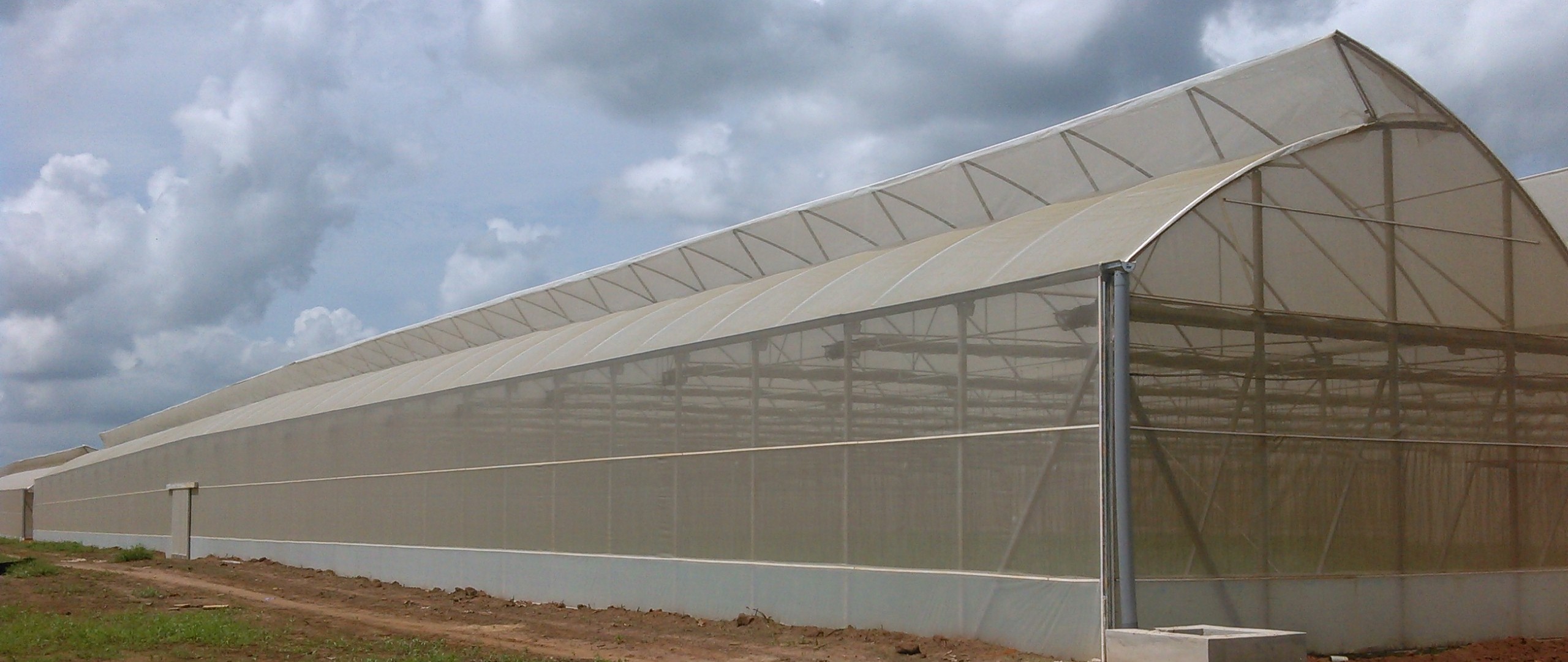 Leading country in the use of the technology are the US, Spain, Italy, Canada, Mexico, China, S. Korea, Japan, Israel, Turkey and the Netherlands. In Africa there is Egypt and more recently Kenya. The technology is still relatively unknown in Nigeria.
Greenhouse Benefits
Increased Yields: The yield may be 10-20 times higher than that of out door cultivation depending upon the type of greenhouse, type of crop, environmental control facilities and agronomic expertise and experience.
Crop Reliability: The relatively controlled growing environment ensures increased reliability of crop under greenhouse cultivation.
Year Round Production: Year round/off-season production of vegetable, fruit and floricultural crops.
Quality Produce: Disease-free, quality produce free of blemishes and genetically superior transplants can be produced continuously
Efficient Use of Inputs: Limited utilisation of irrigation water and pesticides to control pest and diseases.
Minimal Labour Requirement: Labour requirement per output is significantly lower than that of open field.
Adaptability to Modern Techniques: Modern techniques of Hydroponic (Soilless culture), Aeroponics and Nutrient film techniques are possible only under greenhouse cultivation.        
Sedfort Greenhouse Solution
Sedfort, working with our partner, Novedades Agricolas S.A, one of Spain's leading modern and technology agriculture company, is proposing to deliver for you turnkey greenhouse project to grow vegetables and horticultural crops in general.  Our greenhouse solutions are specifically developed for our peculiar climatic conditions and environment. These asymmetric greenhouses are developed for the tropical climates and are designed to be adaptable to any kind of crop.  They are covered with film (specially designed polyethylene plastics) and nets supported on a solid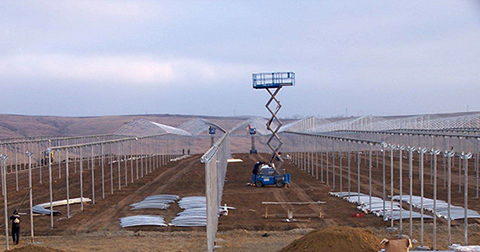 structure of hot-dip galvanised steel. These greenhouses in the basics come with the Irrigation, Fertigation, Filtration and crop support systems. There are also options for climate control, hydroponics and nursery systems in addition to other greenhouse complements. All these are computer controlled!
Our unique proposition is our real life experience as a greenhouse farm grower and user of these products. These combined with the expertise and over 30 years experience of our international partner, creates the perfect edge. We are also able to deliver to you a greenhouse as small as an acre (4,000 sqm) to those as large as hundreds of hectares (millions of sqm)
The Sedfort Advantage
Turnkey Projects: Our greenhouse and irrigation projects are deployed as turnkey i.e. the A to Z of the project are supplied and installed by us, backed by over 30 years worldwide experience; leaving nothing to chance.
Top Quality Materials & Processes: Our partner researches, develops, manufactures and distributes its own greenhouse thereby guaranteeing the quality of the materials used and continually adapting production to market demands.
Client Specific Solutions: We are able to adapt each project to the specific need of the client needs and to farming characteristics such as soil types and climates. This helps clients optimize their resources so as to maximize fruit, vegetable and flower production backed by personal consultancy and post sales services.
Latest Automations: The greenhouses can be equipped with the latest technological advancements in automation, ventilation, temperature and climatic controls, fertigation and irrigations. These
Sedfort's Unique Position: As a user of the products right here in Nigeria and at the same time a distributor provides the necessary local hands-on experience, knowledge and on the spot information you may require.
Top European Certification: All the materials and processes are AENOR Certified and conforms to the UNE/EN/ISO 9001: 2008 and the greenhouse structures are calculated according to the standards UNE-EN 13031-1 and UNE 76209 IN, and have been confirmed and contrasted by the Rural Engineering Department of the University of Almería, as well as by the Metal Technology Centre of Murcia.
COMPONENTS OF OUR TYPICAL FULLY AUTOMATED TROPICAL GREENHOUSE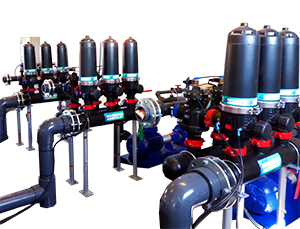 Structure & Coverings: Galvanized Steel structure and Profiles, Nets, Plastics, Crop Wires
Filtration Systems
Irrigation/Fertigation Systems: Fertigation Automation, Irrigation Pumps, Irrigation Pipes & Nets
Climate Systems: Climate Controller, Stirring Fans, Screen System, Weather Station
Hydroponics: Growing Substrate, Substrate Container, White Ground Cover
Nursery System
Complements: Harvest Trolleys, Clips etc