For crops that may not necessarily require greenhouses, we are able to deliver the very best turnkey irrigation and fertigation solutions for various crop types and needs. Using a combination of time tested filtration systems, fertigation systems, pipes, valves and drippers, we are able to deliver to you an efficient, effective, durable and affordable irrigation/fertigation solution.
Our unique proposition remains our real life experience as a grower and user of these products in Nigeria. These combined with the expertise and over 35 years experience of our international partner, gives us the edge.
Irrigation is the act of artificially applying water to allow plants grow. This is particularly important in virtually every climate type like the northern Nigeria where there is limited amount of rainfall throughout the year and the south where you have almost half of the year without rainfall. It significantly increases yields as it allows the farmer grow in every season of the year and can be applied to any crop.
Fertigation rides on the irrigation system to enable the application of fertilizers, soil amendments or other water-soluble products thereby creating a more efficient and effective way to fertilize crops, saving time, money and improving yields.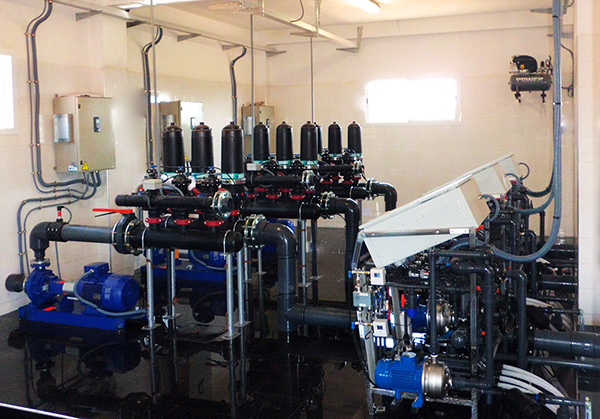 Working with our international partner, Sedfort is able to deliver top quality turnkey projects for automated Fertigation, Drip irrigation and also Sprinkler and Pivotal Irrigations.
Drip irrigation is an irrigation method that saves water and fertilizer by allowing water to drip slowly to the roots of plants, either onto the soil surface or directly onto the root zone, through a network of valves, pipes, tubing and emitters. It is done through narrow tu
bes that deliver water directly to the base of the plant.
Conserves Water: Almost no water is lost through surface runoff or evaporation.
Soil particles have plenty of opportunity to absorb and hold water for plants.
Prevents Nutrients Leaching: It also means very few nutrients leach down beyond the reach of plant roots.
Discourages Weeds: Since drip irrigation delivers water directly to the plants you want to grow, less is wasted on weeds. The soil surface between the plants also remains drier, which discourages weed seeds from sprouting.
Drip Irrigation Applications:
Fruit trees
Hydroponic cultivation
Industrial cultivation
Vegetables in open air and greenhouses
Flowers
Vineyards for wine growing
Sprinkler Irrigation: This is a method of irrigation similar to rainfall. Water is distributed through a system of pipes usually by pumping. I is then sprayed into the air and irrigate entire soil surface through spray heads so that it breaks up into small water drops whic
h fall to the ground.
Our sprinkler systems could be Fixed Coverage i.e. mounted on established frame of Mobile Coverage that allows the
location to be changed by means of a quick dismantling system. All our systems distribute water as uniformly as possible t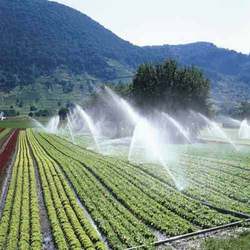 alking into account weather conditions, crop heights, crop needs, land elevation etc.

Pivot irrigation: Also called Central Pivot or Circle Irrigation, the form of irrigation uses rotating equipment around a pivot an
d crops are watered with sprinklers.
Our Pivots are electrically propelled and delivers water and fertilizers to crops uniformly in rain form.
The Sedfort Advantage
Turnkey Projects: Our greenhouse and irrigation projects are deployed as turnkey i.e. the A to Z of the project are supplied and installed by us, backed by over 30 years worldwide experience; leaving nothing to chance.
Top Quality Materials & Processes: Our partner researches, develops, manufactures and distributes its own greenhouse thereby guaranteeing the quality of the materials used and continually adapting production to market demands. All the materials and processes are AENOR Certified and conforms to the UNE/EN/ISO 9001: 2008 and other relevant European standards.
Client Specific Solutions: We are able to adapt each project to the specific need of the client needs and to farming characteristics such as soil types and climates. This helps clients optimize their resources so as to maximize fruit, vegetable and flower production backed by personal consultancy and post sales services.
Latest Automations: The greenhouses can be equipment with the latest technological advancements in automation, ventilation, temperature and climatic controls, fertigation and irrigations.
Our Uniqueness: Sedfort's unique position as a user of the products right here in Nigeria and at the same time a distributor provides the necessary local hands-on experience, knowledge and on the spot information you may require.